Jagr's Sport bar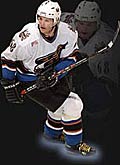 The internationally known Hockey player, Jaromir Jagr, opened his own Sports Bar on Wenceslas Square in 1999. It quickly became a Mecca for hockey lovers and sports enthusiasts, as well as those who appreciate fine brews and scrumptious cooking. Here you can imbibe some of that famous Czech liquid gold, while following all the latest sport events of the day on the numerous huge monitors. The restaurant interior is done up like a hockey rink; the perfect acoustics allow you experience the exciting sports events on offer - and afterwards, you'll have the chance to check out a wide array of hockey memorabilia and souvenirs.

Average price of dinner (3 course menu, drinks not included) — 15 euros / person
Sport bar "Zlata Hvezda"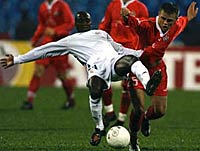 You are a beer-lover & not a sports fan? It's not possible! We invite you to a popular sport bar "Zlata Hvezda" where you can follow all the world sport events on 3 wide-screens displays & 15 monitors. There is a big choice of Czech dishes for a reasonable price as well as different kinds of excellent pizza. All this in the company of Gambrinus beer. During the popular sport shows we highly recommend to make a reservation.

Average price of dinner (3 course menu, drinks not included) — 7 euros / person